For Weekly Happy Hour Specials, Click Here.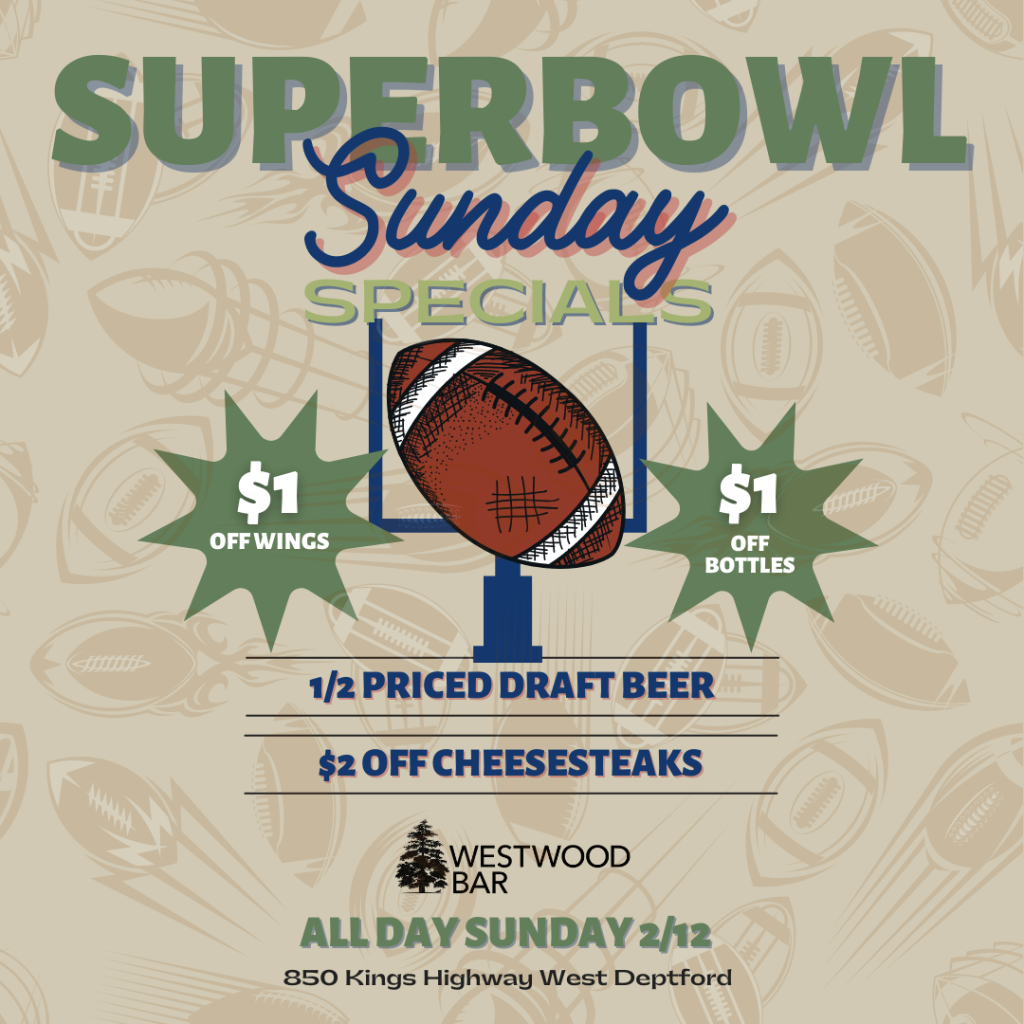 Enjoy our Super Bowl Specials on Sunday 2/12! $1 Off Bottles, 1/2 Priced Draft Beer, $1 Off Wings, $2 Off Cheesesteaks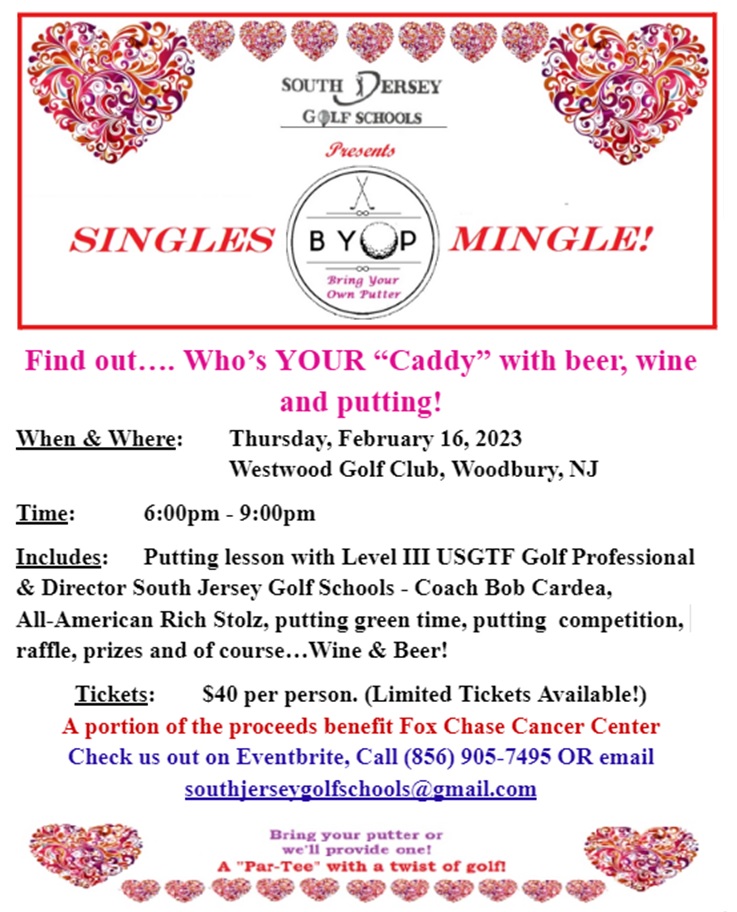 Singles Mingle Bring Your Own Putter event Thursday, 2/16/23 from 6-9pm. Call 856-905-7495, or email southjerseygolfschools@gmail.com to sign up!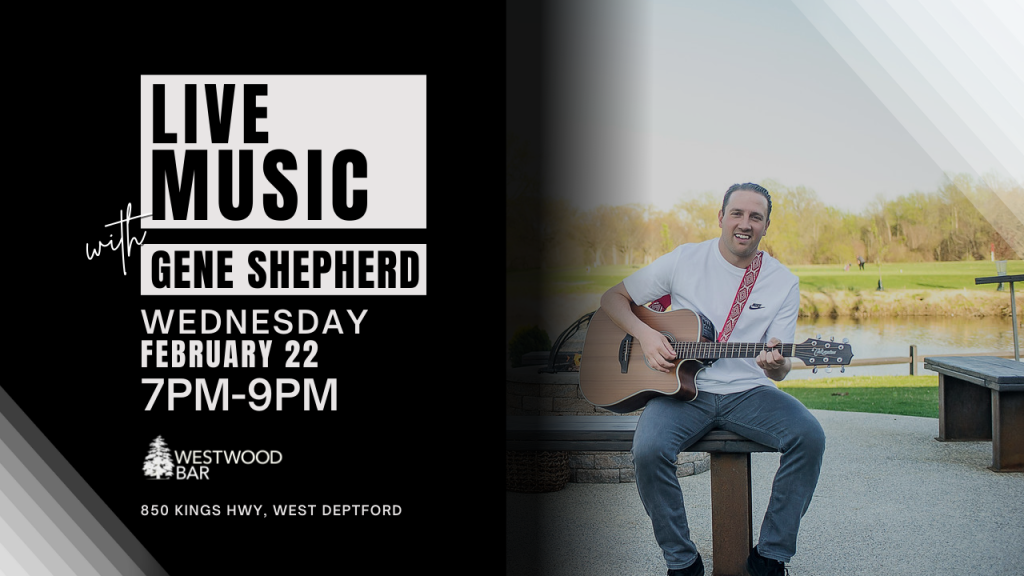 **NEW!!! Trivia Night starting Tuesday march 7th, and continuing every other Tuesday, Hosted by DJ Jesse! 3 rounds and 3 prizes! Bring your best team for a night of fun!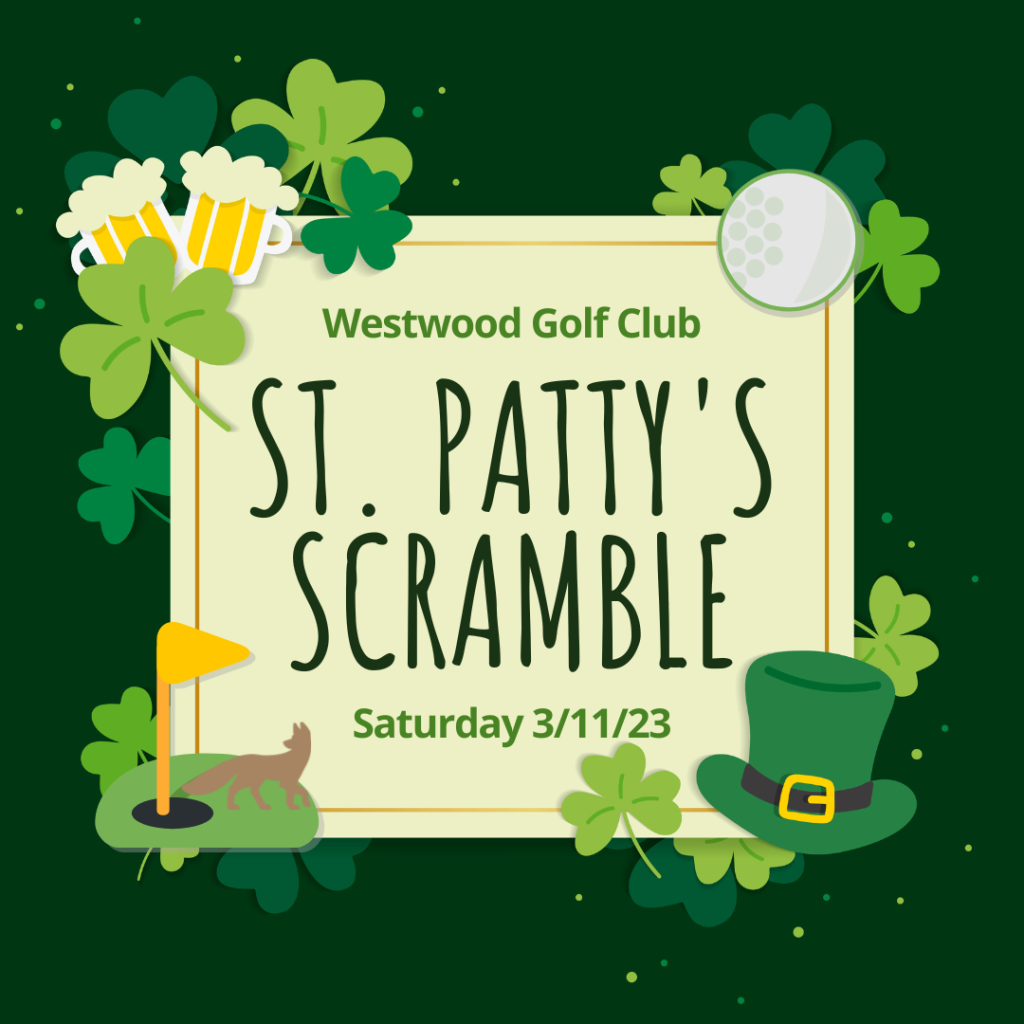 Westwood's St. Patty's Scramble will take place on Saturday, March 11, 2023. More info coming soon.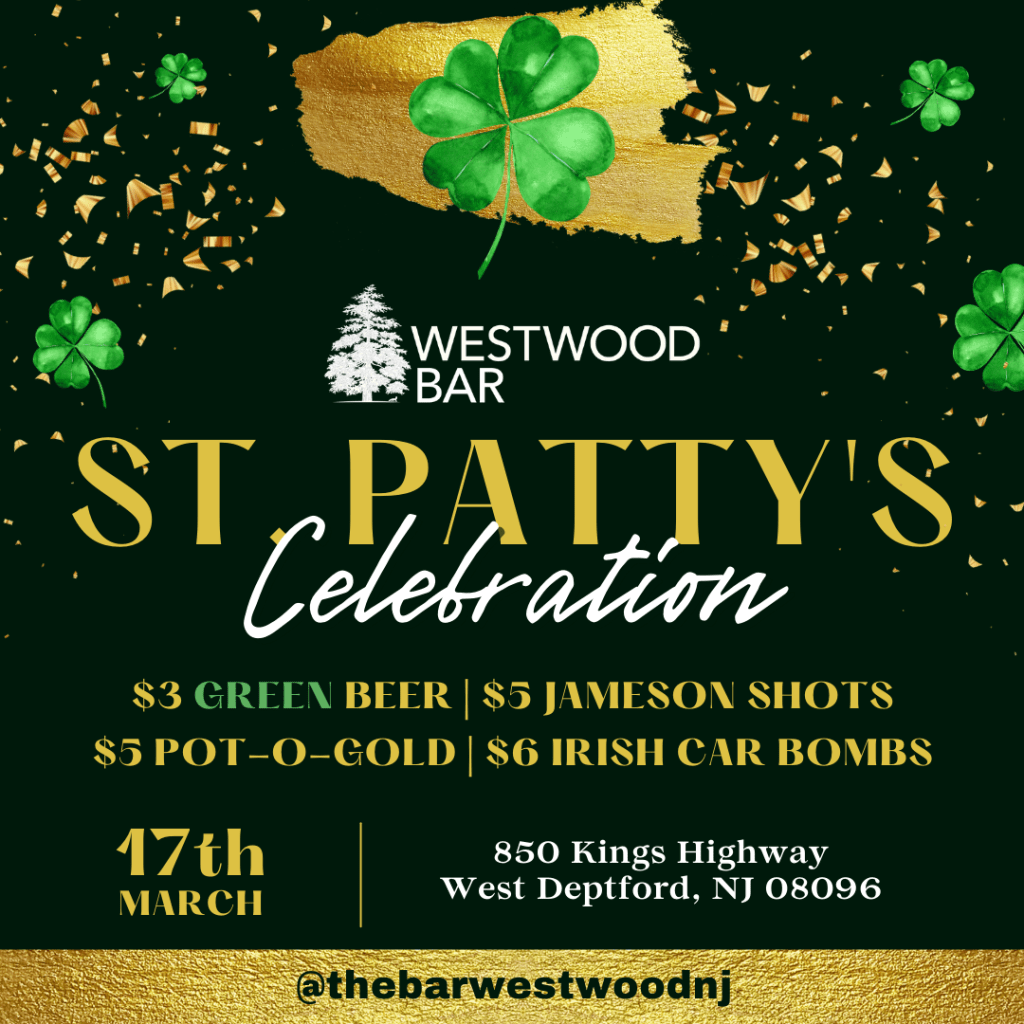 Join us on Friday, March 17th, at Westwood Bar for a St. Patty's Day party! $3 Green Beer, $5 Jameson Shots, $5 Pot-O-Gold Drinks, $6 Irish Car Bombs
Watch the Masters April 3-9, 2023. $5 Transfusions. $5 John Daly. $3 Miller Lite Bottles